So I saw this pattern for a makeup roll at
Stitched In Color
yesterday.
I was determined to make it.......yesterday, lol! Well, I did and didn't make it to bed until 1am. I started at 8:30pm. I don't know why I had such a hard time with this thing.....over excited maybe? Anyway, so I finished it and LOVE it! It's so practical for me because we go back home so often and I wear the same stuff everyday. It has two layers of batting so I recommend a walking foot.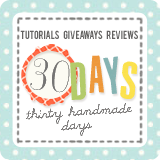 Now for randoms :)
My Toms are broken...already! I only got them for Christmas and don't really wear them that often. Husband said I should have worn socks, but that kinda defeats the purpose of Toms. They are so comfortable I'm still wearing them even with my big toe saying "hello"!
I finally found my Quilt Ladder!!! I have been searching for one for about 6 months. Found it on Craigslist for $20. Should be in my hands by next week.
New fabrics!
I don't know why but the roosters and apples got me :)